Member
Staff member
Board Of Trustees
Donator
Weazel News
Joined

Sep 7, 2019
Messages

116
Likes

65
WEAZEL SPORT | WEDNESDAY NIGHT HIGHLIGHTS
​
RECORD ATTENDANCE AS LS PANIC DRIVE HOME 117 POINT VICTORY!
​
​
It's no secret for those who turned out for the game last night or those who live close enough to hear the cheers and screams, the Maze Bank Arena hit record attendance last night. It reflected the score as the Los Santos Panic drove home a victory for loyal Los Santos residents. See more below.
​
​
---
---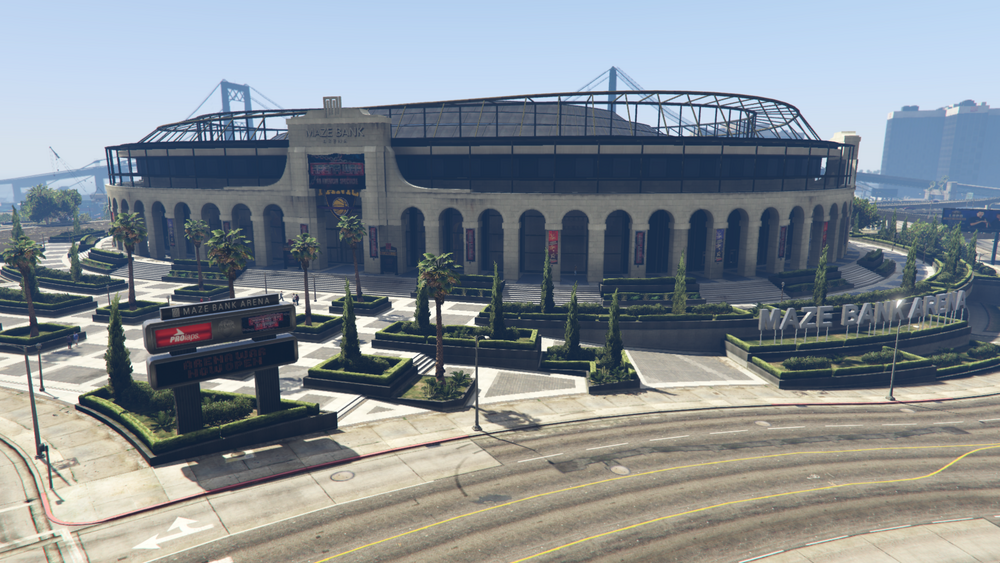 (The Maze Bank Arena, home to the LS Panic. Credits: Weazel News)
​
​
​
As mentioned before the Los Santos Panic took home the victory last night in a what can only be described as a gauntlet against the Phoenix Suns. The LS Panic scored a whopping 117 points against the Suns' meagre 92. This makes it the third game in a row that the LS Panic has brought home a W, first against the Celtics and then the Lakers and now the Suns. This could be a good season for our local town.​
​
​
​
​
​
LS Panic's star point guard, Karl Irving, had this to say...
​
​
"You know, (I) just can't believe we're so hot right now. The team is playing well; we're being managed well and the training is going super... super well. I think that if we keep up with the pressure we're putting on ourselves and each other, we can bring home the NBA Championship this year!"​
​
LS Panic had an awful season last year which Irving declined to comment on. I think he's definitely a player to watch this season.
​
​
​
​
---
​

​
​
​
​
​
---
Charlotte Dryden
Creative Director
​
Copyright © Weazle News Ltd. All rights reserved. | Weazle News is a registered trademark of Weazle Entertainment Corp. | The Weazle News logo and related marks are marks of Weazle Entertainment Corp.
​
Last edited: